SMILIFE Keratin Shampoo
Keratin is everywhere! Be it in magazines or on social media or the TV – everyone is talking about this miracle protein.ideal for the care of your hair, returns shine and softness.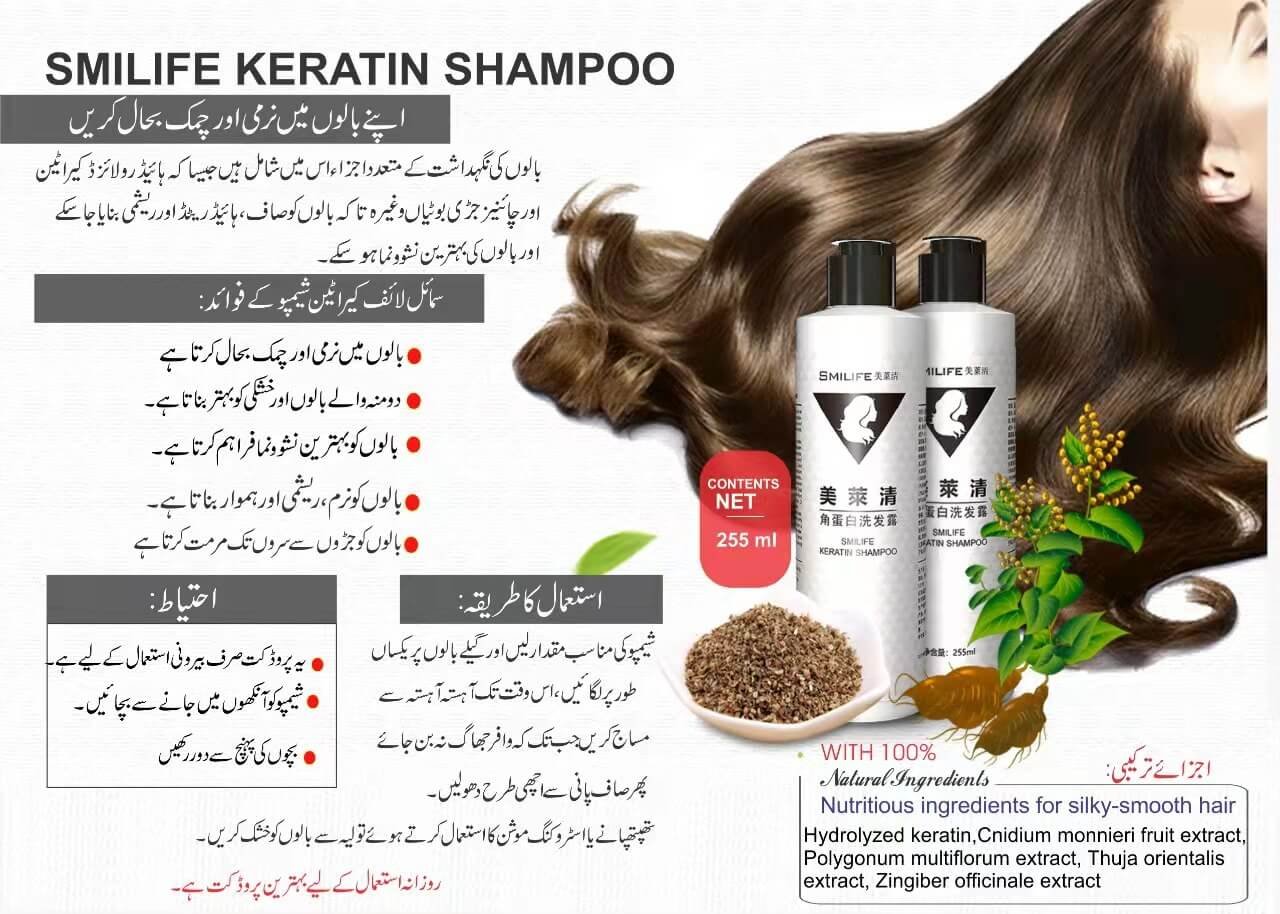 Are keratin shampoo good for hair?
Keratin shampoos are a great alternative to get healthy, glossy hair. Shampoos work to treat frizz and dryness and adds shine, bounce and lustre to dull hair. It restores hair moisture balance and elasticity. It will not only clean your scalp but also strengthen and soften hair.best keratin shampoo price in pakistan,loreal keratin shampoo price in pakistan,tresemme keratin shampoo price in pakistan,best keratin shampoo in pakistan,bremod keratin shampoo price in pakistan,keratin shampoo and conditioner price in pakistan,keune keratin shampoo price in pakistan,brazilian keratin shampoo price in pakistan
Why are people going gaga over it? How does it help your hair?
Scroll down to find the answers to these questions.
Keratin is the protective protein that makes up most of your hair. Technically, it is the structural building block of your hair. It plays a significant role in strengthening and softening your hair and keeping its elasticity intact. But, here's something you need to know – the keratin in your hair can get depleted with excessive use of styling products, chemical treatments, and heat styling tools.
Now, let's take a look at how keratin functions.
Keratin helps in rebuilding the structure of your hair by filling porous spots in your cuticles with proteins. This makes your hair soft and silky and maintains the moisture levels in it. It also makes curly hair less frizzy and more manageable. 
SMILIFE Keratin Shampoo Price in Pakistan is Rs : 1,500.00 PKR